Message from the Chair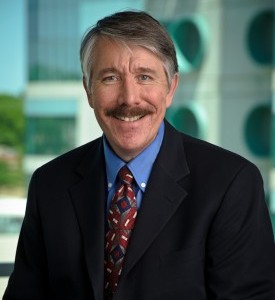 My intent is to prepare our students to become future scientists who are passionate in their career and are ably prepared to conduct insightful independent research, to teach at any level in our educational system, and to communicate effectively their knowledge and understanding to non-scientists as well as colleagues. The Cell and Molecular Biology faculty strives to meet these goals through challenging coursework, thesis research, presentations to discuss research and literature, development of research proposals, and participation in an annual symposium for faculty, students, and guests.
The central focus of the program on homeostasis and signal transduction at the cellular level encompasses a broad spectrum of research ranging from protein biochemistry to in vivo studies. Thus, students are exposed to a wide range of experimental strategies, techniques, model systems, diseases, metabolic principles, and molecular mechanisms.
Key elements to future success are the achievement of high quality original research as evinced through publications and the development of a broad scientific worldview. To facilitate these, I promote activities that strengthen the development of research aims with clear potential for publication. I strongly encourage students to procure funding through individual fellowships or a position on a training grant. We promote student attendance at regional and national meetings to broaden their experience and to initiate their integration with the scientific community.
Ultimately, I believe that the graduate experience should be challenging, rewarding and fun. To this end, I consult regularly with student and faculty advisors to evaluate program activities and promote change to meet these goals.
Paul Sternweis, Ph.D.
Professor, Pharmacology
Graduate School: Ph.D., Cornell University, 1977
Postdoctoral Training: University of Virginia School of Medicine