Message from the Chair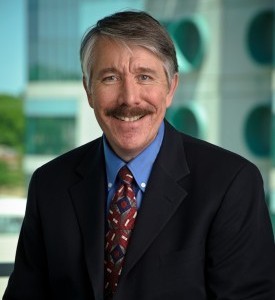 Our goal in the Cell and Molecular Biology Program is to train the next generation of scientists as leaders in our society by preparing them to conduct high-impact research, teach at any educational level, and communicate effectively with colleagues and non-scientists. Our faculty strive to achieve this through challenging coursework, thesis research, works-in-progress seminars, journal clubs, training in grantsmanship, and symposia for both faculty and students.
The Program focuses on an interdisciplinary approach to answering current biological questions about cellular or physiological processes in both health and disease. Our faculty's research interests range from cellular signaling at the molecular level to systems biology and biomathematical approaches. Our students get exposed to a wide range of experimental strategies, techniques, model systems, and molecular mechanisms in a highly collaborative environment.
Of utmost importance to us is student success and the development of a broad scientific perspective. To achieve this, our faculty provides excellent mentorship to students while they conduct high-impact original research. We promote activities that strengthen the development of research aims with clear potential for publication. We also promote fellowships and training grant positions, and provide guidance to students who apply for them. Moreover, we encourage students to present their research at local and national meetings to broaden their experience and to network with the scientific community.
In the end, my goal is to facilitate a graduate program that enriches both students and faculty in a challenging, rewarding, and fun environment. To this extent I am constantly consulting with faculty and students in order to make appropriate changes to keep the Graduate Program at peak levels. Please take a look at what the Cell and Molecular Biology Program has to offer and join us for an amazing graduate experience.
Paul Sternweis, Ph.D.
Professor, Pharmacology
Graduate School: Ph.D., Cornell University, 1977
Postdoctoral Training: University of Virginia School of Medicine