In the News
Featuring the most current honors, awards, and publications featuring or authored by UT Southwestern's Graduate School of Biomedical Sciences and its faculty, graduate students, postdoctoral students, and alumni.
New Dean Announced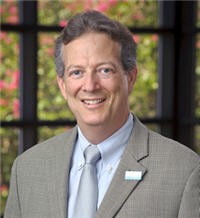 Andrew Zinn, M.D., Ph.D., Professor of Internal Medicine and the Eugene McDermott Center for Human Growth and Development, became the new Dean of the Graduate School of Biomedical Sciences on August 1, 2013.
U.S. News and World Report: 
2015 Best Graduate Schools
UT Southwestern Graduate School of Biomedical Sciences:

#20 in Biological Sciences
Specialty Rankings:
# 9 in Immunology
#10 in Genetics and Development/Cancer Biology
#11 in Biological Chemistry/Molecular Biophysics
Science Watch 2010
UT Southwestern Medical Center
ranks #1
in scientific impact in Clinical Medicine and Biology/Biochemistry, according to
Science Watch
. UTSW is also ranked #2 in Neuroscience and Behavior and #3 in Molecular Biology and Genetics.
Faculty in the News
Graduate Students in the News
Postdocs in the News