Global Health Symposium
Friday and Saturday, January 18 –19, 2013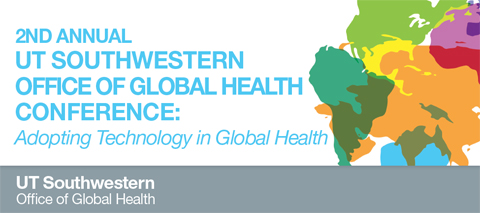 Online Registration

The registration fee entitles the participant admission to the conference, all course materials, continental breakfast, lunch, and refreshments during the meeting. Enrollment is confirmed upon receipt of registration fee. General Admission is complimentary for all those not wanting CME credit. Please register early. We cannot guarantee course materials on site to anyone registering later than January 11, 2013.
Refund Policy
Refund requests must be received by mail or fax prior to January 11, 2013. No refunds will be made thereafter.
Cancellation Policy
The Office of Continuing Medical Education reserves the right to limit registration and cancel courses no less than one week prior to the course, should circumstances make this necessary.
Additional Information
For additional information, please call the Office of Continuing Medical Education, 214-648-3138 or email cmeregistrations@utsouthwestern.edu

To obtain information on other UT Southwestern programs, you can access the Office of Continuing Medical Education.

For a free email subscription of The Office of Continuing Medical Education's monthly calendar, send your name, medical specialty, and current email address to: cmecalendar@utsouthwestern.edu
Program Accessibility
We accommodate people with disabilities. Please call 214-648-3138 for more information. Please register as soon as possible.

UT Southwestern Medical Center is committed to providing programs and activities to all persons regardless of race, color, national origin, religion, sex, age, veteran status, or disability.

UT Southwestern is an equal opportunity institution.