Fifth William H. Bell Lectureship:
The Quest for Rapid Repositioning of the Jaws and Teeth
Friday – Sunday, April 5 – 7, 2013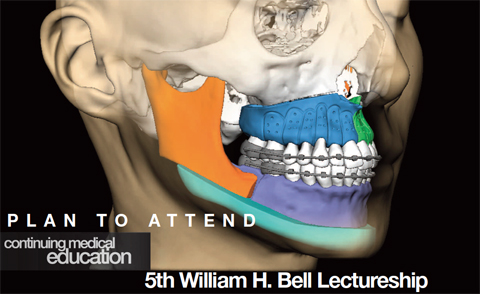 Course Logistics
Call for Abstracts
Abstract and enclosed forms return deadline: March 1, 2013
Instructions
All are welcome to submit abstracts. Acceptance will be based entirely upon quality.
The abstract, not exceeding 300 words in length, and forms should be submitted in electronic form to morgan.pertle@utsouthwestern.edu
Spell out all abbreviated terms at first use. If multiple abbreviations are used, attach a separate sheet listing spelled-out abbreviations. Abstracts will be returned if abbreviated terms are not spelled out.
When citing references, provide name of first author, title of book or name of journal, and year published. All authors must be provided when submitting an abstract. Changes will not be possible after submission.
No continuation page, illustrations, or tables are to be included.
Abstracts must report work not presented or published prior to the meeting.
When preparing your presentation, remember that the discussions are more effective if the case is an "UNKNOWN."
Disclosure
It is the policy of ACCME that participants in CME activities should be made aware of any affiliation or financial interest that may affect the speaker's presentations. Each speaker must complete and sign the enclosed conflict of interest statement. The faculty members' relationships will be disclosed in the handout.
Accepted Abstracts
Authors of accepted abstracts will be notified by March 13, 2013.
The time allowed for presentations from the platform and posters may vary according to the material presented and the needs of the session. Authors will be notified by the course director.
Credit Designation
UT Southwestern Medical Center will designate this educational activity for AMA PRA Category 1 Credits™ and Continuing Dental Education Credit- ADA CERP.
Off-Label Uses
Because this course is meant to educate physicians with what is currently in use and what may be available in the future, there may be "off-label" use discussed in the presentation. Speakers have been requested to inform the audience when off-label use is discussed.