St. Paul Medical Foundation
St. Paul Medical Foundation is dedicated to advancing excellent and innovative patient care at St. Paul University Hospital through philanthropy, and promoting the role of faith and religion in medicine.
For more than a decade, the Foundation has been providing financial support and generating awareness on behalf of St. Paul's Heart, Lung, and Vascular Programs, which are internationally recognized for unsurpassed patient outcomes. In 2012 the Foundation's Board of Directors voted to broaden its focus on vascular programs to encompass UT Southwestern's Cerebrovascular Program, which recently was awarded a coveted distinction: Primary Stroke Center certification for UT Southwestern University Hospital.
Learn more about the transplant programs and patient care at St. Paul University Hospital with this video.
Special Events
Tee Up to Tee Off
2014 St. Paul Transplant Tee in memory of Patricia "Pat" Kaiser
April 14, Northwood Country Club
Mark your calendars for the 21st Transplant Tee. Our annual golf tournament raises significant funds for heart and lung programs at UT Southwestern. Players look forward to this tournament each spring for the camaraderie and competition as well as the benefit to hospital programs and patients.
Heart and lung medicine at UT Southwestern has earned a national reputation for outstanding, independently reported patient results. Recent data released by the Scientific Registry of Transplant Recipients ranked St. Paul above the national average in three-year survival rates for both heart and lung transplants. This success is all the more impressive because academic medical centers take the sickest, most difficult to treat cases – often including those patients who have been declined further treatment by other hospitals.
So, tee off with us for the 2014 Transplant Tee and support this work by helping sustain the Medical Center's expertise in heart and lung medicine as we continue to save lives. Learn more at the St. Paul Transplant Tee website.
Next Seminar for the Friends of Heart, Lung and Vascular Programs:
February 26, 2014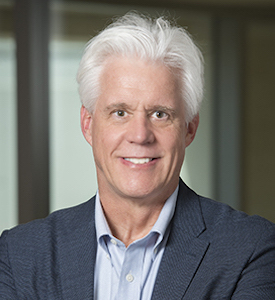 This spring, Eric Olson, Ph.D., Professor and Chair, Department of Molecular Biology, will share his research involving heart regeneration. Dr. Olson has dedicated his career to deciphering the mechanisms that control development and disease of the heart, cardiovascular system, and skeletal muscle tissue. He and his colleagues discovered many of the key transcription factors and mechanisms responsible for cardiac gene regulation and formation of the heart and, in so doing, unveiled the molecular underpinnings of congenital and acquired diseases of the heart.
Please contact St. Paul Medical Foundation for additional information.
Impact
Since 1999 the St. Paul Foundation has raised more than $15 million in support of heart, lung, and vascular medicine at St. Paul University Hospital through special events, foundation and corporate grants, individual contributions, and the Friends of the Heart, Lung and Vascular Program. These grants have helped fund capital improvements, purchase top-of-the-line equipment, establish a distinguished chair in cardiothoracic surgery, underwrite additional research, and provide direct support for heart and lung patients in need.
The Foundation's annual magazine, testimonial videos, and seminars have helped raise awareness of the Heart, Lung, Vascular, and Cerebrovascular Programs at St. Paul University Hospital. These programs consistently have outstanding records of patient results.