Sharon Oxford, M.D. Endowed Scholarship Fund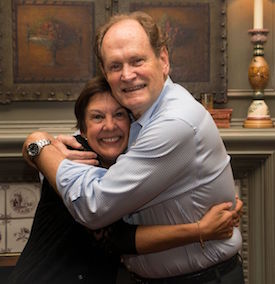 Inspired by her unmatched passion for UT Southwestern and her dedication to keeping her class peers connected, members of the Medical School Class of 1975 established the Sharon Oxford, M.D., Endowed Scholarship Fund to celebrate the life of their beloved classmate, Sharon Oxford, M.D.
Dr. Oxford completed her residency in anesthesiology at UT Southwestern Medical Center and went on to spend more than 35 years practicing with Austin Anesthesiology Group in Austin, Texas.
Prior to her passing, when Sharon heard about the plan to create a scholarship in her honor, she was overjoyed, grateful, and then speechless. True to her giving spirit, she then wanted to know if she should also contribute to the scholarship fund.
Please join us in honoring Dr. Sharon Oxford and memorializing her legacy of medical excellence by making a contribution to the Sharon Oxford, M.D., Endowed Scholarship Fund. This endowed scholarship will be awarded to a deserving UT Southwestern Medical School student in perpetuity.