Naming Opportunities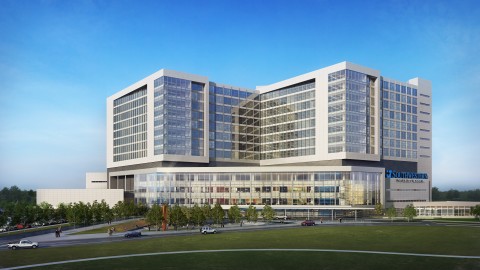 Building the Future of Medicine
The Building the Future of Medicine campaign is currently underway for the construction of the new William P. Clements Jr. University Hospital, scheduled to open in 2014. Specific areas within the hospital can be dedicated in the names of individuals, families, foundations, or other organizations, providing a lasting tribute to donors making significant gift commitments. Learn how you can help build the future of medicine.
Endowed Funds
Endowed funds are invested to generate annual income in perpetuity for the purpose specified by the donor. Endowment funds designated for the benefit of UT Southwestern are managed by the University of Texas Investment Management Company (UTIMCO), Southwestern Medical Foundation, and St. Paul Medical Foundation at the donor's discretion.
Endowed funds forever connect the name of the donor—or someone the donor wishes to honor—with UT Southwestern, as well as with a specific cause they wish to support. Examples of support for UT Southwestern may come in a variety of forms including, but not limited to, named academic positions, funds, scholarships, centers, and buildings.