Executive Leadership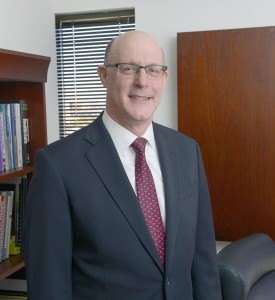 Ivan Thompson, who has spent his entire career in Human Resources at a variety of large, complex organizations headquartered in Africa and North America, joined UT Southwestern in December 2015 as Vice President for Human Resources. He succeeded Bill Behrendt, Ph.D., who retired.
Mr. Thompson came from Just Energy Group, an international retail energy company based in Texas, where he was Senior Vice President for Human Resources.
Mr. Thompson grew up in Zimbabwe in Africa and finished high school in Great Britain. He holds a Bachelor of Social Sciences degree from the University of Natal in Durban, South Africa.
He began his career in Human Resources at Unilever South Africa, a British-Dutch multinational consumer goods company. He moved to Canada in 1992, where he took the position of Human Resources Superintendent at the Golden Giant Mine, which later became a subsidiary of Battle Mountain Gold Company of Houston. He was asked to move to Houston in 1997 to create and implement a Human Resources strategic plan aligned with the company's goals for growth through acquisition and expansion.
Mr. Thompson then moved from mining to the beverage industry, working from 2004-2013 for Cadbury Schweppes Americas Beverages in Plano, which became Dr Pepper Snapple Group after it was spun off from Cadbury Schweppes in 2008. There, he led a 100-person Human Resources team serving more than 10,000 employees spread across more than 200 sites. He was recruited to his position at Just Energy in 2013 to develop and implement a strategic plan for Human Resources that would, within three years, position the organization to have the leaders, employees, and systems needed to achieve its plans for growth, especially in foreign markets.